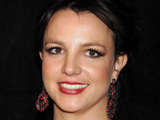 Despite doctors claiming that looking at Britney Spears' medical records is necessary to provide adequate treatment, the Los Angeles UCLA Medical Center confirmed that mx Spears Privacy was of the utmost priority. An insider source said "We cannot compromise the privacy of our patients by letting necessities of treatment get in the way. Ms Spears has a right to privacy at the expense of her mental health.
The Medical Center confirmed refused to comment that the incident took place last tuesday at 11:32am in the Records office on B wing and was filmed on hospital CCTV and posted on Youtube and how many staff members were involved, although it did say that 4 staff members were responsible.
It is not the first time that the hospital's staff members have looked at Spears's records. Back in 2004 a group of hospital porters were caught looking at her CD collection while randomly giggling, a source revealed.
Jeri Simpson, the hospital's director of human resources, who wishes to remain anonymous, explained that some members of the group will be fired, others will be disciplined for their actions and others will be let off scott free.