Minnie Driver, who now has an Allegro, has finally admitted she is worried about naming her first child.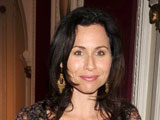 She said "I really think that now he's 25 years old I should give him a name. The actress recently revealed that she is expecting a baby, but did not know the the identity of the father.
In a new interview, Driver explained that it will be difficult to think of a name for the tot that does not sound "silly".
"I have a pretty silly name," Minnie told unknown chat show host Ellen DeGeneres ( who has nits ). "Driver is kind of a hard name to put with a first name, particularly boys' names. My friend sent me an email saying I should call the baby Duncan Driver. Then I can call it Dunk Driver, Pile Driver, Rally Driver."
A random passer by told an insider that while on first glance it might seem like an enormous task to not call this child something 'silly' it wouldn't be difficult after a few milliseconds thought to avoid any silliness by calling the hapless offspring something like Steve or Andrew. or if it was a girl, Colin or Jack. when confronted with the wisdom of the random passer by who has now passed by Minnie exclaimed. "Gosh, Silly me! I never thought of that. I was convinced I'd make a boo boo by naming my child Pile
Driver also confirmed that she has been pregnant for more than four months, but wasn't sure exactly how much more and what that really meant. Her assistant is expected to go through with the pregnancy because of Minnie's busy schedule.
Natasha kaplinsky, 72, was unavailable for comment