http://www.dailymail.co.uk/tvshowbiz/article-1020281/EastEnders-actress-Kara-Tointon-legless-London.html
EastEnders' Kara Tointon looks little worse for wear during big night out
EastEnders actress Kara Tointon joined the growing list of celebrity bad girls when she was spotted leaving a bar in London a little the worse for wear.
Kara was clearly enjoying her night out

Kara with Casualty's James Redmond - who abandoned the sisters
when he saw the waiting cameras
Kara's sister Hannah helps her to the car

---
Whoops She appears asleep
on her feet
The actress, who plays Dawn Swann in the soap, was helped to her taxi by her sister, Hollyoaks actress Hannah Tointon.
And with them until he spotted snappers was Casualty actor James Redmond who plays Abs in the series. He disappeared from sight as soon as he saw the photographers arrive, fuelling speculation that he is the new man in Kara's life.
In March Kara left a star-studded party with ex-Big Brother contestant Ziggy Lichman in tow. Then she merely appeared giggly, but in the early hours of Sunday she could barely walk.
She recently revealed that the figure she turns to for guidance is none other than former glamour model Jordan. Kara told The Sun: "My character is so optimistic. She is a girl who believes in herself and says what she thinks. But sometimes I read the script and think, 'Oh no' - so I look at the way Jordan reacts to stuff."
---
The actress waves a cheeky goodbye to photographers

That'll teach her!!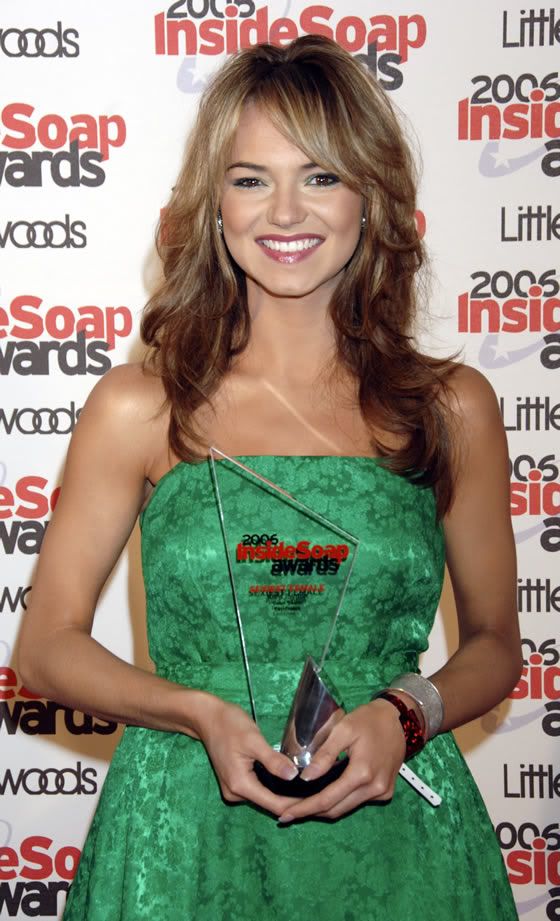 We love dawn